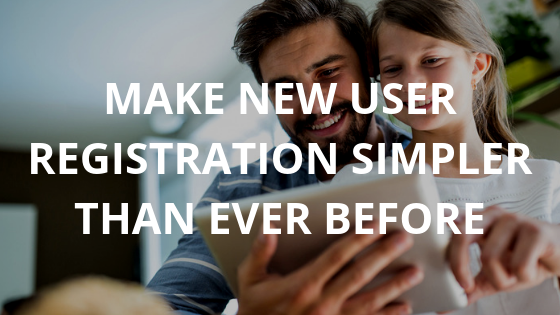 Make New User Registration Simpler than Ever Before with a Custom Registration URL!
FORMED is introducing a brand new feature that makes new user registration quicker and simpler than ever before! Now, you can create a Custom Registration URL for your community where new users can sign up to access great Catholic content in just one simple step. This new, Custom Registration URL eliminates the need for an access code and enables on-the-spot registration in a matter of seconds!
Watch this video or read on to discover how to create your Custom Registration URL, and how employing this feature will make the registration process incredibly simple for your community's new users.
Watch the Tutorial
How to Create Your Custom Registration URL
1. Go to formed.org, then click "Subscription" found on the dropdown menu in the upper right corner of your screen.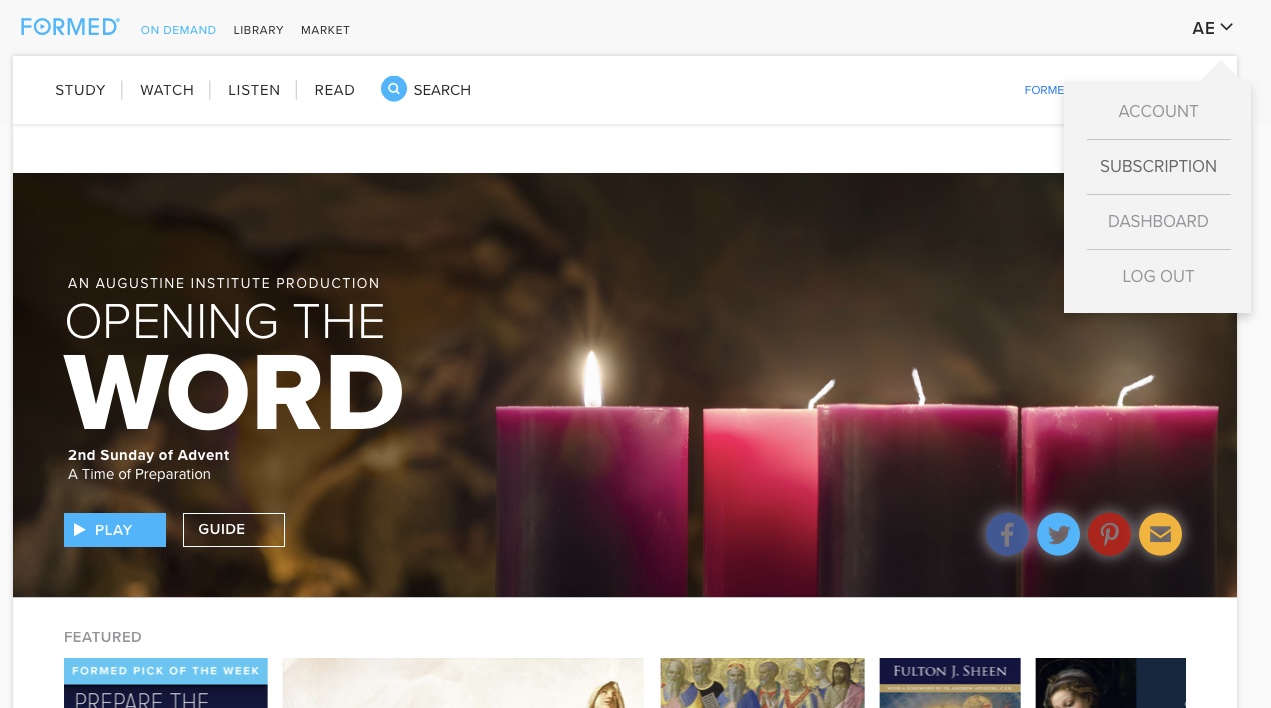 2. Click "Add Custom Registration URL" under "Parish Information."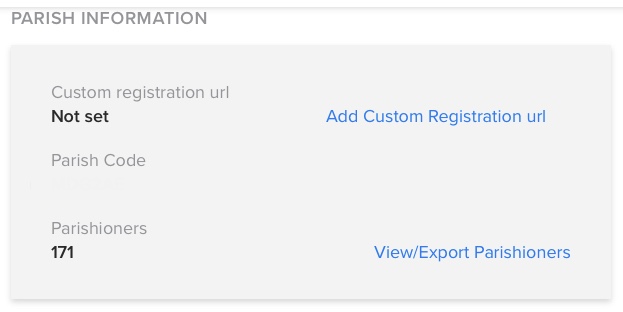 3. Type in your organization's website address to create your FORMED Custom Registration URL.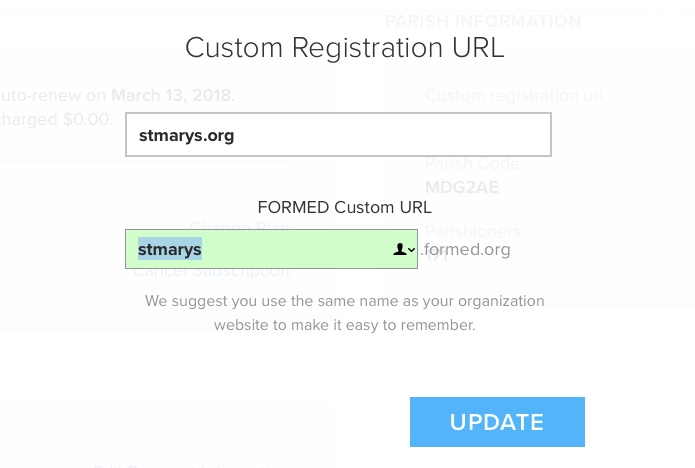 We recommend you make the domain name for your Custom FORMED Registration Page as simple as possible by using the name of your existing parish website. For example, if your current web address is stmarys.org, you could use the same domain name to create a custom FORMED address: stmarys.formed.org
Note that these domain names do need to be unique. If your desired domain name already exists, the FORMED Custom URL box will turn red, and you will be required to choose a different domain name.
Once you click "Update," your community's Custom Registration URL cannot ever be changed, so it is very important that you double check that you have typed your desired domain name correctly before clicking "Update." By clicking  "Update" you create your community's unique registration web page, and you are ready to begin registering new users in just one step!
How do new members register for FORMED?
When an individual visits your community's Custom Registration URL, they will be brought to a registration page that looks like the one below.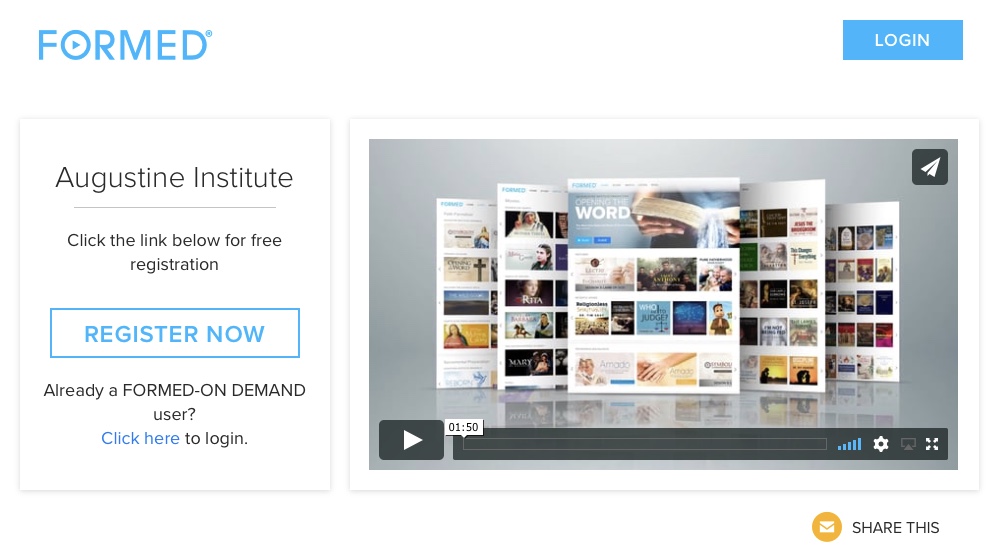 New users can view a short introductory video to FORMED before clicking "Register" to create their account. Clicking "Register" will open a pop-up window in which users can create their personal account in one easy step requiring NO ACCESS CODE and NO EMAIL VERIFICATION!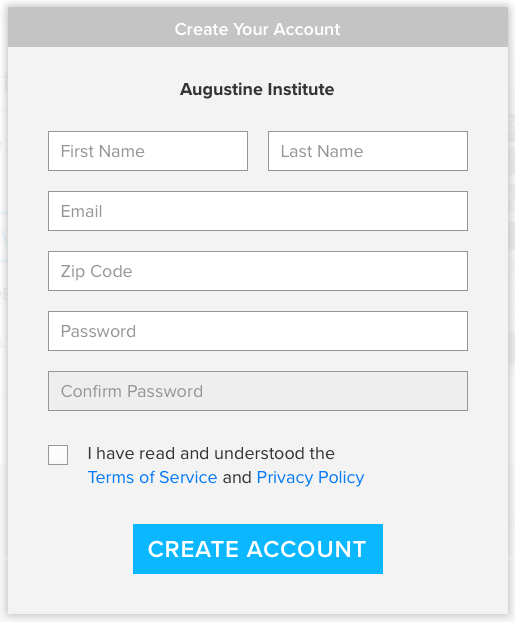 New users can also register through their FORMED mobile app. For detailed instructions on mobile on-boarding, check out this article!
Once you have created your Custom URL, you will be able to share this new web address with your community through email, your organization's website, or your weekly bulletin. Now, new users can simply take out their smartphone, type in your community's Custom Registration URL, and sign up for FORMED in a matter of seconds! Registering new users on FORMED is now simpler than ever before, meaning your community can open wide the flood gates to the Truth of Christ!
*Please note that only logged-out users will be able to view your Custom Registration Page. New users who are seeking to create a FORMED account for the first time will be directed to this streamlined registration page. FORMED users who are auto-logged-in to their accounts will be redirected to their logged-in home page.
Still have questions? Contact ParishCare@formed.org for additional assistance on how to make your parish's customer URL!