GETTING STARTED WITH FORMED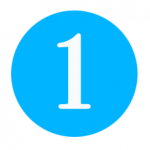 OVERVIEW
FORMED, a revolutionary online platform, provides access to the best Catholic audio talks, movies, ebooks, and video-based studies from trusted providers like Augustine Institute, Ignatius Press, Catholic Answers, Sophia Institute Press, St. Paul Center, and more!
FORMED presents a tremendous opportunity to help the overwhelming majority of Catholics change the way they consume media and develop a daily habit of faith formation and prayer.
Catch the FORMED vision! Watch Dr. Tim Gray's inspiring message:
FORMED Walk Through
Watch this video to see an overview of FORMED.
Administrator Tools
System Specs
Before getting started with FORMED, you should know which operating systems and web browsers will give you the best FORMED experience. Find out more here.
Profile
All FORMED users can access their FORMED profile page by clicking on their initials in the upper right hand corner of the screen.

As an administrator, your profile page will allow you to view and update:
Personal Information
Subscription Information
Payment Information
Parish Information, including a list of all registered users
Admin Dashboard
The FORMED Administrator Dashboard gives you even more features to help you use FORMED most effectively in your parish.
Watch three brief tutorials to understand the three main features of the Admin Dashboard:
Activities and Usage
Use this feature to see how your parish users are interacting with FORMED.
Custom Content
Personalize your parish's FORMED home page with announcements, links, and videos that you would like to highlight for your users.
Comments Moderation
Join the conversation! Leave comments and ratings on your favorite content, and learn how to moderate your parishioners' comments.
Leader Resources Website
Leaders are critical for the successful launch and on-going implementation of FORMED in the parish. The Leader Resources Site is designed with that end in mind.
Digital tools to help your users access the best FORMED content quickly and easily
Promotional resources will help leaders introduce FORMED to the parish and engage parishioners quickly with dynamic content
Webinars and tutorials give both vision and practical applications for utilizing FORMED in the work of the New Evangelization
Liturgical Calendars help with ongoing promotion of FORMED in the parish
Additional resources, such as the P.L.A.N. and Parish Manual, guide your leadership team with integrating FORMED content into key target audiences within the parish's ministries and outreach